As the real estate market evolves, today's renters are looking for more than just a place to call home. Modern renters are seeking upscale, luxury apartment amenities that cater to their lifestyle and enhance their living experience. In this blog post, we will discuss what makes an apartment truly luxurious, the importance of these upscale amenities, and the top 20 luxury apartment amenities modern renters are looking for. So, let's dive in!
Table of contents
Suggested Posts:
What is a Luxury Apartment?
A luxury, apartment complex is a residential property that offers a higher level of quality, design, and amenities compared to standard apartments. These properties are designed with the utmost attention to detail, featuring high-quality finishes, top-of-the-line appliances, and well-thought-out floor plans. Luxury apartments often boast a variety of upscale amenities, catering to the needs and preferences of the residents.
What are Luxury Amenities?
Luxury amenities are the high-end, exclusive features and services that set luxury apartments apart from regular apartments. These luxurious amenities are designed to enhance the living experience, offering convenience, comfort, and a sense of community. Luxury amenities can range from state-of-the-art fitness centers and rooftop terraces to pet spas and private movie theaters, providing residents with a superior living experience.
Benefits of Luxury Apartment Amenities
Attracts high-end renters: Luxury amenities help draw in affluent tenants who are willing to pay a premium for upscale living experiences. Offering high-quality amenities can be a key differentiator in a competitive rental market.
Boosts property value: Properties with a range of luxury amenities tend to have higher market values, which can be beneficial for owners and investors seeking to maximize returns on their investments.
Increases resident satisfaction: By providing top-of-the-line amenities, residents are more likely to be satisfied with their living arrangements, leading to longer tenancies and lower turnover rates.
Promotes a sense of community: Luxury amenities, especially those that encourage interaction between residents, foster a sense of community and belonging within the property. This can lead to stronger relationships and a more vibrant living environment.
Supports a convenient lifestyle: Many luxury amenities are designed to add convenience to residents' lives, making it easier for them to balance work, leisure, and social activities. This can enhance their overall quality of life and encourage them to remain in the property.
Enhances property reputation: A property with a reputation for offering top-notch amenities is likely to attract more prospective renters, making it easier to keep occupancy rates high and maintain a steady income stream.
Appeals to changing tenant preferences: As the rental market evolves and renters' expectations shift, luxury amenities can help properties adapt and stay relevant, catering to the needs of modern tenants who value convenience, comfort, and a high-quality living experience.
Difference Between Class A, B, and C Apartment Buildings
Apartment buildings are often categorized into three classes – Class A, Class B, and Class C. Each class represents a different level of quality, age, and amenities offered. Here's a brief overview of the differences between these classes:
Class A: These are the most luxurious and upscale apartment buildings, offering the highest quality of construction, design, and amenities. Class A buildings are typically newer and located in desirable areas, attracting a more affluent tenant base.
Class B: Class B apartment buildings are generally older than Class A buildings but still offer a comfortable living environment with a good range of amenities. These properties may have undergone renovations to modernize the units and common areas, making them more appealing to renters.
Class C: Class C apartment buildings are older properties, often in need of significant renovation and upgrades. These buildings offer basic amenities and attract renters seeking affordable housing options.
Why are Luxury Amenities Important?
Luxury amenities play a significant role in attracting and retaining tenants in upscale apartment buildings. These amenities not only enhance the living experience for residents but also contribute to the sense of community within the building. By offering a range of high-end amenities, property managers can differentiate their properties from the competition and appeal to a wider audience of potential renters.
Top 20 Luxury Apartment Amenities
Here are the top 20 luxury apartment amenities modern renters look for:
1. High-speed Wi-Fi
 In today's connected world, high-speed Wi-Fi has become a necessity. A luxury apartment building with property-wide Wi-Fi ensures residents can stay connected in common areas, stream content seamlessly in lounges and gyms, and conduct video conferences in coworking spaces without interruption. Investing in a reliable, high-speed Wi-Fi infrastructure is essential to attract modern renters who require constant connectivity.
2. Well-Equipped Fitness Centers
 Contemporary fitness centers in luxury apartments go beyond the standard treadmill and elliptical setup. They now feature a diverse range of equipment, dedicated spaces for yoga and group classes, and even personal trainers on-site. This allows residents to enjoy a comprehensive workout experience without having to leave the comfort of their building.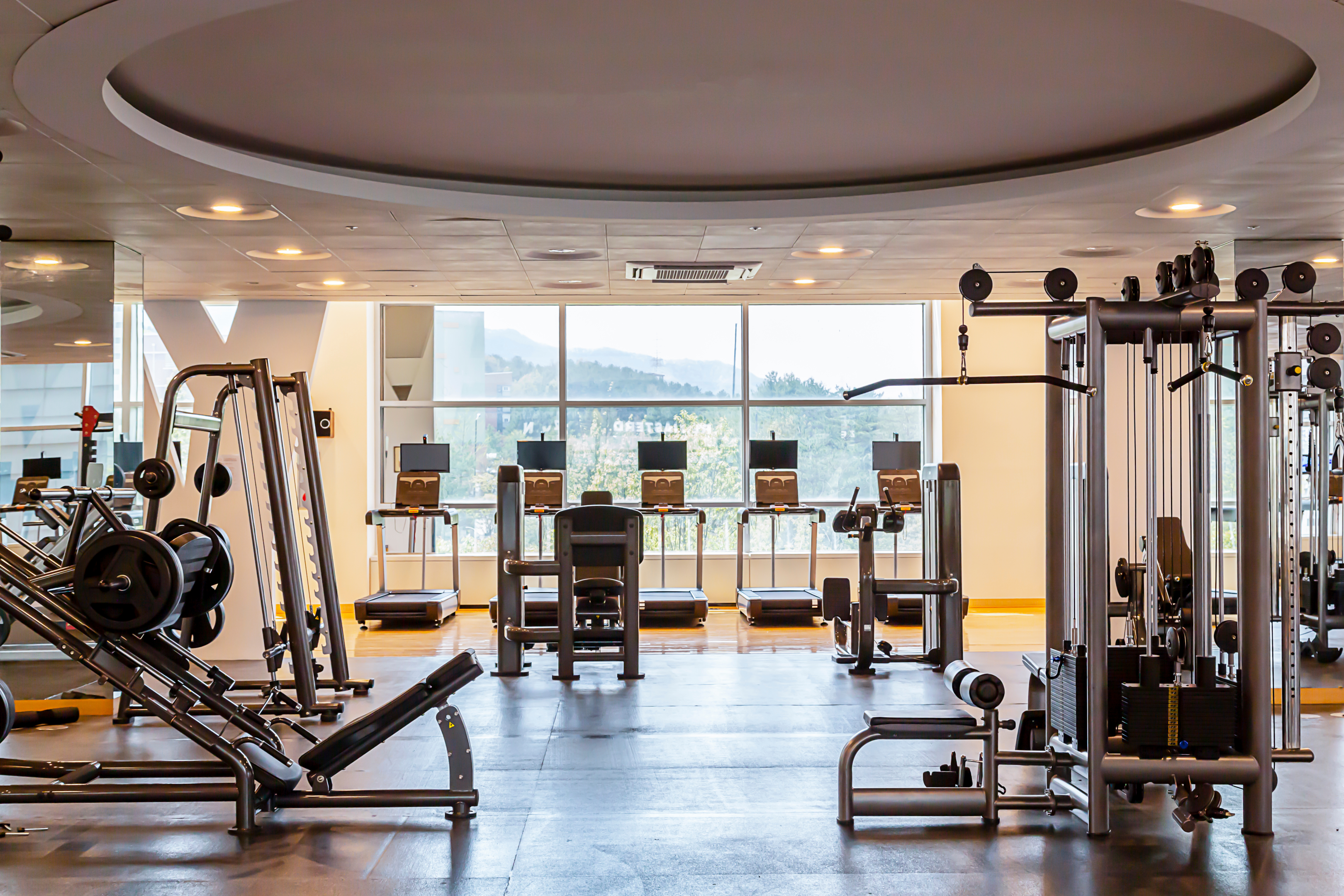 3. Resort-style pools
Resort-style pools offer more than just a place to swim. They provide a luxurious setting for relaxation and socializing, featuring comfortable lounge chairs, cabanas, and even poolside service. These pools cater to the different needs of residents, from those seeking a leisurely afternoon to fitness enthusiasts looking to swim laps.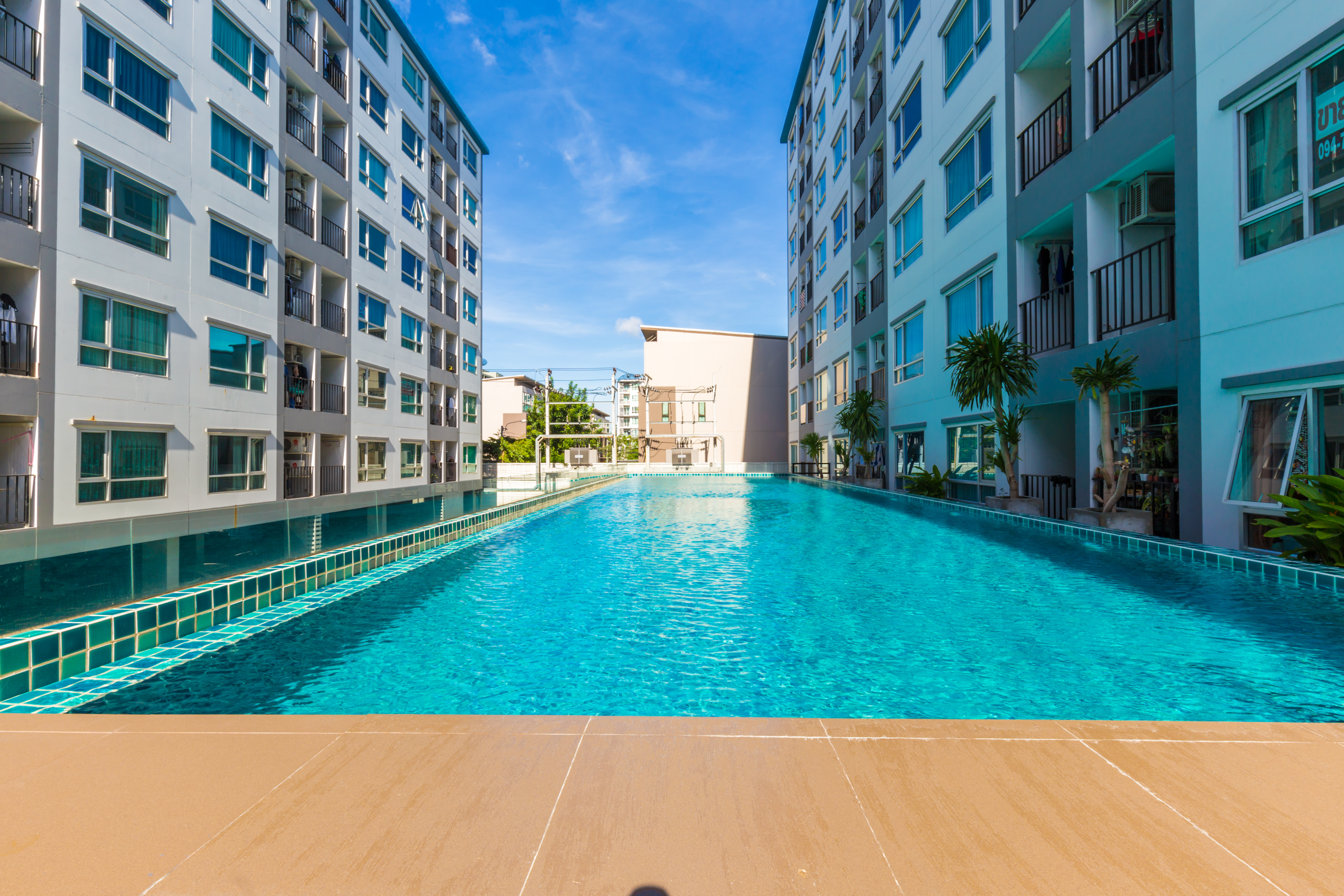 4. Rooftop Decks
 A well-designed rooftop deck can serve as a versatile outdoor space for luxury apartment residents. With stunning views, comfortable seating, and amenities such as fire pits or outdoor kitchens, rooftop decks provide a perfect setting for social gatherings, relaxation, or even an outdoor workspace.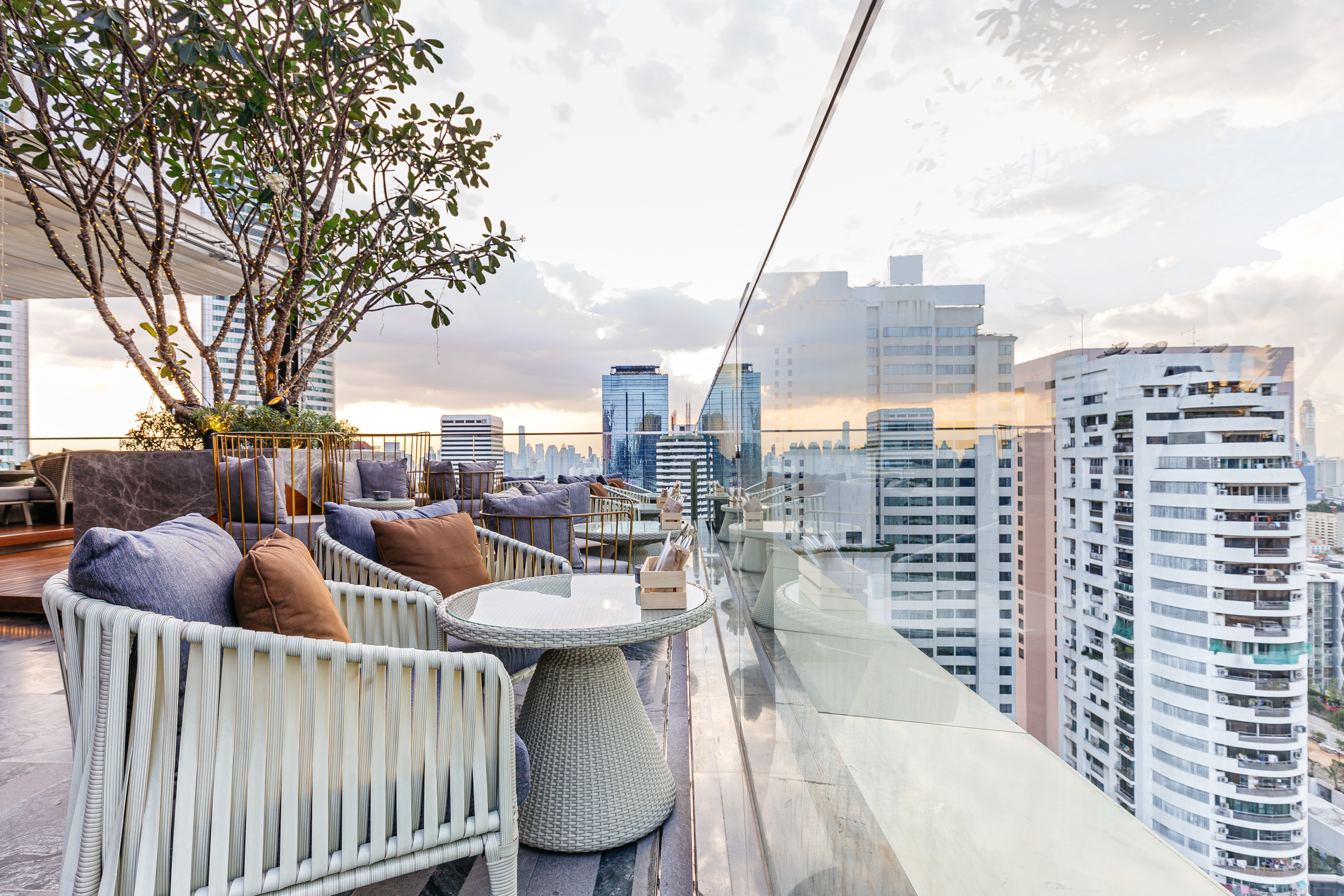 5. Pet-Friendly Amenities:
 Luxury apartments that cater to pet owners often offer dedicated amenities such as dog parks, pet spas, and grooming stations. These facilities make it easier for pet owners to care for their furry companions without having to travel off-site and create a pet-friendly community within the apartment complex.
6. Smart Home Features: 
The integration of smart home technology, such as smart thermostats, lighting control, and keyless entry systems, provides residents with a more comfortable and efficient living experience. These features enable remote control and automation of various household functions, offering both convenience and energy savings.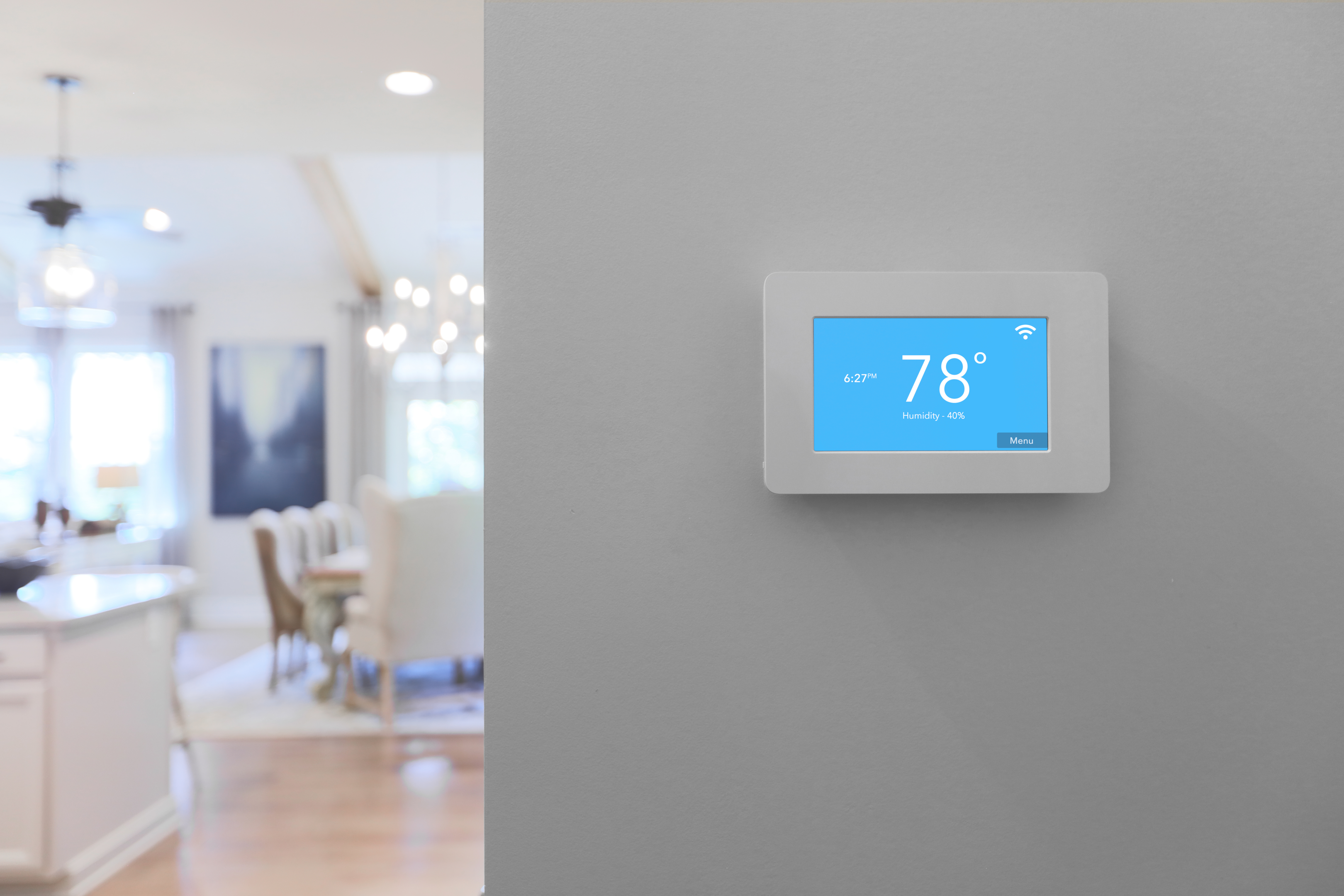 7. Coworking Spaces
With the rise of remote work, coworking spaces within luxury apartments have become increasingly popular. These spaces provide residents with a comfortable, dedicated area to work, complete with high-speed Wi-Fi, ample seating, private meeting rooms, and additional amenities like coffee stations and snacks. This allows residents to maintain a healthy work-life balance without having to leave the property.
8. Green Spaces
Thoughtfully designed green spaces within luxury apartment complexes offer a peaceful retreat and green space for residents. These landscaped areas can feature walking paths, comfortable seating, and even communal gardens, providing a calming and restorative environment away from the bustling city.
9. On-site Retail Spaces
Having retail spaces and services available within the apartment building adds an extra layer of convenience for residents. This can include cafes, grocery stores, hair salons, or fitness studios, providing a one-stop solution for many daily needs.
10. Car-Charging Stations
 As electric vehicles become more popular, luxury apartments are now offering on-site car-charging stations as a valuable amenity. This makes it easy and convenient for residents to charge their vehicles, while also promoting eco-friendly living practices.
11. Movie Theaters
 In-building movie theaters or screening rooms provide residents with an immersive entertainment experience. These spaces can be used for community movie nights or reserved for private events, offering state-of-the-art audio and visual systems for an unforgettable cinematic experience.
12. Eco-friendly Amenities
Luxury apartments are increasingly incorporating eco-friendly features to cater to environmentally conscious residents. This can include recycling facilities, energy-efficient appliances, solar panels, and water conservation measures. These amenities not only benefit the environment but can also result in cost savings for residents and property managers.
13. Modern Building Access Control
Swiftlane is a secure and modern access control system is a must-have in luxury apartments. These systems, provide residents with peace of mind by ensuring that only authorized individuals can enter the building and its amenities. Additionally, an advanced access control system can integrate with other smart home features, creating a seamless and safe living experience for resident.
14. 24/7 Concierge Services:
 A luxury apartment with round-the-clock concierge services offers a high level of personalized attention to its residents. Concierge staff can assist with various tasks, such as package handling, arranging transportation, making reservations, and addressing maintenance requests. This service adds an extra layer of convenience and luxury to the living experience.
15. Spa and Wellness Facilities:
 Luxury apartments that provide on-site spa and wellness facilities offer residents a convenient way to relax and rejuvenate. These facilities may include steam rooms, saunas, massage therapy rooms, and even meditation spaces. Having these amenities within the building makes it easy for residents to prioritize their health and well-being.
16. Valet Parking
 In urban areas where parking can be a challenge, valet parking services are a highly sought-after amenity. Luxury apartment buildings with valet parking ensure residents have a secure and convenient place to park their vehicles without the hassle of searching for a spot or navigating tight parking garages.
17. Bike storage and Repair Stations
 As more people turn to cycling for transportation and leisure, luxury apartments are now offering dedicated bike storage and repair stations. These facilities provide secure storage for bicycles and give residents access to tools and equipment for basic maintenance, making it more convenient to enjoy a cycling lifestyle.
18. Private Event Spaces
 Luxury apartments with private event spaces provide residents with an opportunity to host gatherings and celebrations without having to leave the building. These spaces may include fully-equipped kitchens, bars, and comfortable seating areas, making it easy for residents to entertain guests and create memorable experiences.
19. Security
A robust security system is crucial in luxury apartment buildings. This can include 24/7 security personnel, CCTV surveillance, smart locks, and secure access points, ensuring that residents feel safe and protected within their living environment.
20. Art and Cultural Programming
Luxury apartments that incorporate art and cultural programming into their amenities offer residents an elevated living experience. This can include rotating art displays, artist residencies, and curated cultural events, providing opportunities for residents to engage with creative and thought-provoking experiences.
21. In-Unit Laundry
One of the most sought-after amenities in luxury apartments is in-unit laundry. Having a washer and dryer within the apartment provides residents with the convenience and privacy of doing laundry without needing to share communal machines or visit a laundromat. This amenity not only saves time but also enhances the overall living experience.
Conclusion
The top luxury apartment amenities modern renters look for have evolved to encompass a wide range of services and facilities that cater to their diverse needs and preferences. From high-speed Wi-Fi and well-equipped fitness centers to eco-friendly features and Swiftlane Access Control, these amenities are designed to provide a comfortable, convenient, and luxurious living experience. As the definition of luxury continues to evolve, apartment developers and property managers must stay attuned to the changing desires of their target market to remain competitive and attract discerning renters.
Upgrade Your Building Security
Get in touch with a Swiftlane specialist for more information on the best access control and video intercom solution for your building.