Workplaces are changing and the "old way" of doing things and existing employee handbooks and procedures are outdated. COVID-19 has directly affected how companies — specifically HR teams — will rethink workplace safety. There are many local, state, and federal guidelines that can be confusing to decipher and implement based on your company's specific needs. With safety as the number one priority, this guide will help HR teams prepare to bring employees back to work in a safe, secure, and sensitive way. This guide includes answers to questions about the Families First Coronavirus Response Act, what HR teams need to do to prepare a clean workplace, and how HR teams should communicate with employees about returning to work.
Table of contents
Also, read:
Revise Compensation, Leave and Layoff Policies
Workers are going to be concerned about pay, leave, safety, health, benefits, insurance, and other issues that may arise during infectious disease outbreaks. Can I take time off from work if a family member or I become sick with the coronavirus? Can I be fired if I get the coronavirus? Will I be paid for the time that I'm working from home? The HR team should understand people's concerns and proactively address their questions before they even ask.
HR Actions
Prepare a pay policy for affected employees during outbreaks
Create a redundancy-pay policy for employees whose jobs will be no longer required
Update your company's leave policy to accommodate workers under mandatory or precautionary orders of isolation or quarantine as well as those who'd need to stay at home to care for a sick family member or young child
What Is the Families First Coronavirus Response Act?
In response to the pandemic, Congress passed The Families First Coronavirus Act (FFCRA) that contains significant paid sick leave provisions for employees of small businesses that have been impacted by the coronavirus (COVID-19) outbreak. The FFCRA requires employers with 500 or less staff members offer paid sick leave and/or expanded family and medical leave under specific guidelines in response to COVID-19.
Employers must provide to all employees:
Two weeks (up to 80 hours) of paid sick leave at regular salary for employees unable to work due to being quarantined and/or if they are experiencing COVID-19 symptoms and seeking a medical diagnosis.
Two weeks (up to 80 hours) of paid sick leave at two-thirds the employee's regular rate of pay if employee is unable to work because of a bona fide need to care for an individual subject to quarantine; or employees who must care for children, under 18, whose school or child care provider is not open or unavailable due to COVID-19,
An additional 10 weeks of paid expanded family and medical leave at two-thirds the employee's regular rate of pay if an employee is unable to work due to a bona fide need for leave to care for a child (under 18 years of age) whose school or child care provider is closed or unavailable for reasons related to COVID-19, providing the employee worked for the company for at least 30 calendar days before the leave began,
Part-time workers are eligible for leave payments in the amount of their normal work schedule
Workfest powere by Zenefits published comprehensive Q&A about the FFCRA that addresses concerns about how much employees are paid out for sick leave, if gig workers are covered, and more. Read the full guide here.
Unfortunately many companies are having to furlough or lay off employees in order to remain viable. Airbnb reported it laid off 25% of its employees but is offering continued health care benefits for one year and three months' salary. According to an internal email sent by CEO Brian Chesky, outgoing employees will receive 14 weeks of base pay plus an additional week for each year they've been with the company (those outside the US will receive 14 weeks plus tenure increases, depending on local laws). Airbnb is also allowing all employees hired within the past year to become shareholders, dropping a previous one-year tenure requirement before they could receive equity in the company.
How HR Teams Should Prepare
HR teams have a huge role to play for a returning workforce. On one hand, they will be responsible for creating and communicating procedures for maintaining a safe and compliant workplace. And on the other hand, they will face the emotional burden and expectations that people will bring to work when they return.
The contours of the post-COVID work environment are already beginning to emerge. WHO, OSHA, the CDC, and local health authorities are emphasizing remote working practices and socially distant offices as the principal way to prevent the spread of the Coronavirus. HR professionals can do their part by focusing on worker well-being as the way forward.
Business owners and HR managers should use this time to come up with practical solutions and guidelines to help personnel adjust to traumatic change while maintaining productivity. Use the ideas below to think through what needs to be done to inspire the workforce, create a work space that is hospitable and hygienic, and create a people-first environment that is sensitive to the physical and mental well-being of employees.
The following workplace preparation checklist compiles best practices and guidance from the CDC and other healthcare agencies for reopening offices and returning employees back to the workplace in a safe and secure way.
Enable Remote Working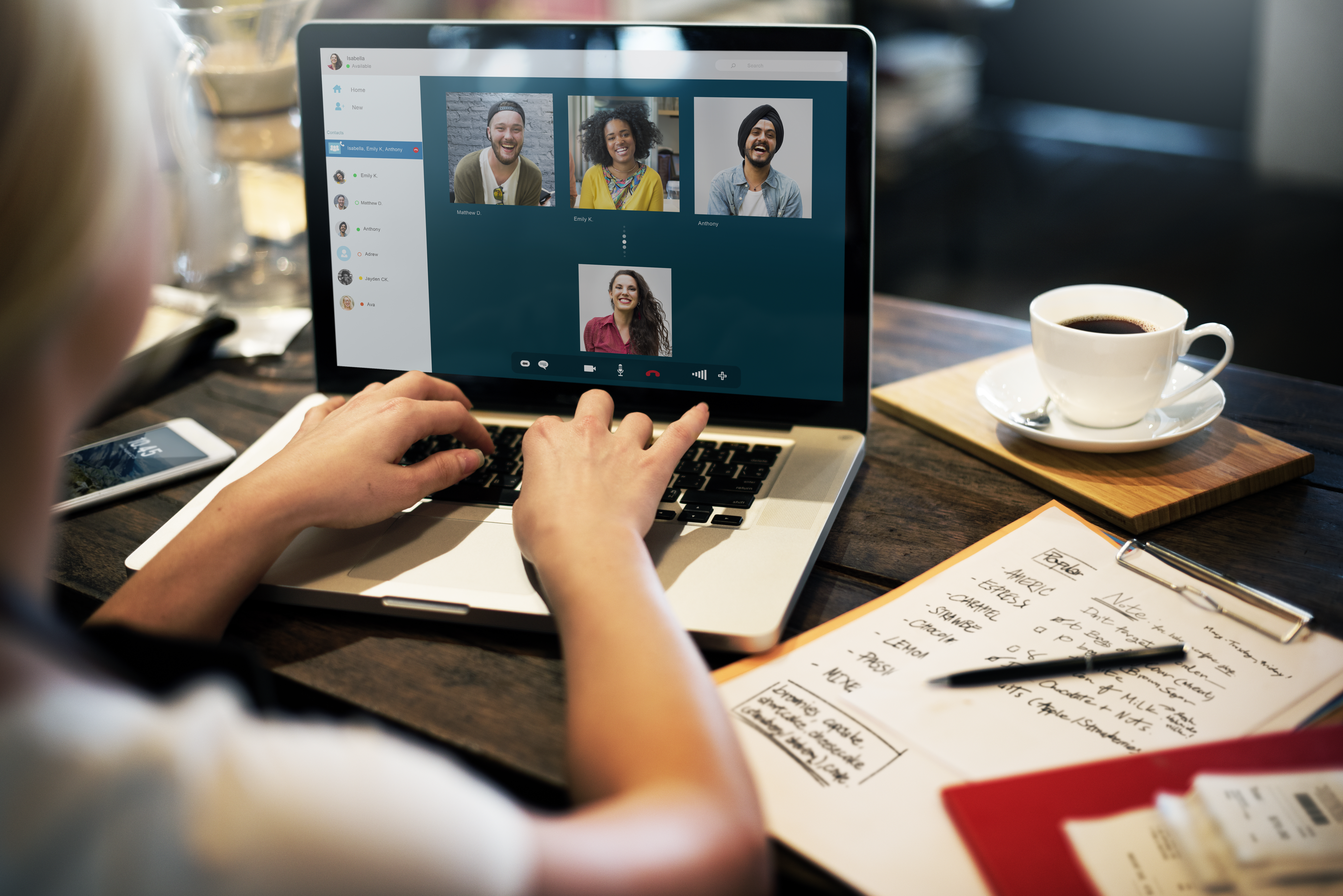 Since the pandemic hit, 88% of businesses have mandated or encouraged their employees to work from home. In late February, Amazon, Microsoft, LinkedIn and Google were among the first to advise employees to stop coming to offices. Twitter offered to reimburse employees for the expense required to set up home offices. In the post-COVID workplace, work from home is the new normal. Face to face meetings are not important. Productivity is. Are you prepared?
HR Actions
Prepare a remote work policy or plan that realigns your work processes with expectations and technology
Identify the roles that are most critical to operations
Make a list of supplies and equipment that home workers will need
Distribute the supplies and run a test period to identify problems
Task the team in charge of the remote working test to note every issue and problem workers experience, and find a solution
Note the common equipment remote working employees need, such as computers, scanners, printers, stationery
Repeat the above process across all roles and departments in the order of their importance
Plan to implement a VPN to maintain data secrecy if required
Spell out the norms and expectations of remote working including the communication platform to be used, schedules to be followed, etc
Once the remote working policy is prepared, compile it into a document and distribute it through your official communication channels including email, website, newsletter, bulletin board, and others
Make a plan to train managers in remote working practices so that they can understand and inculcate a work-from-home culture
Minimize the Use of Shared Surfaces
COVID-19 can settle on surfaces like desks, keyboards, office entry card keys and pin pads, and even on paper, from where it can transfer to the hands of the person touching that surface. The virus can cause infection when that person touches his or her nose or mouth. Public health officials don't have exact answers yet on how long the novel coronavirus can live on a given surface. But research suggests it may survive for hours or even days, according to the CDC. At Swiftlane, we are working to enable touchless door entry for companies, by enhancing existing key cards systems with face and mobile unlock that will decrease the spread of germs through common touchpoints.
HR Actions
Make a plan for reducing shared surfaces around the office
Remind people through emails or messages to avoid using each other's PC, desk, phone, tools or equipment
Suggest to the management that a touchless office entry system be installed in place of the existing key card or pin pad system
Maintain a Hygienic Workplace
People with healthy respiratory systems are less prone to the ill effects of COVID-19. That's why health authorities recommend that workplace managers promote better respiratory hygiene and maintain neat and clean workplaces.
Offices should be well ventilated and regularly disinfected
Anyone with even mild symptoms of a cold or flu must wear a mask or, better yet, stay at home
People should wash hands and use hand sanitizers frequently, especially after touching any item that may have been touched by or exposed to someone else
HR Actions
Create an internal campaign to educate and inform stakeholders regarding the importance of washing hands, wearing masks, and staying home when they have even mild symptoms
Arrange regular briefings or online meetings covering the ways that the company and staff can combat Coronavirus
Work with your health and safety officer to hire cleaning staff for more regular cleaning and disinfection of the workplace
Maintain Social Distancing
COVID-19 can transfer from person to person from a cough or sneeze in close proximity. It can also transfer from person to person by handshake, hug, high-five, and any other close contact. CDC and WHO stress maintaining social distance of at least six feet, wearing a mask in public, and minimizing face to face contact.
HR Actions
Consider implementing [rotating work shifts or staggered schedules] if your office doesn't allow for adequate social distancing between workstations
Reduce the number of personal interactions and meetings and encourage people to work from home
Prepare an internal messaging strategy to remind people to avoid public places and social interactions. Workfest's list of the 9 things you should include in a post-COVID memo to employees is a useful tool for keeping communication clear and concise.
Set zones, perhaps marked by tape, in which only one person can be at a time
Prepare for Contingencies
The virus can emerge in any region and afflict any workplace. Health officials recommend having contingency plans in place to identify, isolate, and treat infected individuals. Businesses need to be proactive in stopping virus spread and act quickly when an employee tests positive.
HR Actions
Create protocol and procedures about how to react if a person has a cough, fever, or other Coronavirus related symptoms. The plan should include:
Lead with empathy and compassion toward the affected employee
Ask the infected person who they have had close contact with to identify any potential risks for others, including people that have been within six feet of the infected employee for a prolonged period of time
Inform fellow employees of their possible exposure as quick as possible using email, video intercom, phone, SMS, or other internal communication tool. The infected employee's identity should not be disclosed
Clean and disinfect all potential areas the employee came into contact with by following the recommended procedures outlined by the CDC.
Work with your insurance partner to offer COVID-19 related medical care to employees and ensure employees are aware of the FFCRA
Ensure Employee Health and Well-Being
People under lockdown are under a tremendous amount of stress caused by fear, isolation, and uncertainty. As HR professionals, we should reach out to our associates to provide counseling and support in these hard times. When the restrictions are lifted and people are back to work, we should take measures to look after their physical and mental health and continue providing emotional support and reassurance to mitigate the trauma and loss.
HR Actions
Prepare a written plan for testing employees who have the symptoms
Assign roles and responsibilities and provide resources for testing at short notice
Educate people to self-isolate at home or go to a doctor when they suspect they might have caught the virus
Arrange regular counseling sessions for managing stress, anxiety, depression, and loneliness
Develop a screening procedure for people coming from other states or countries
Let workers know through your communication channels whom to contact if they experience physical or mental discomfort related to the pandemic
The Way Forward
The COVID pandemic is unlike anything that businesses and society have experienced in modern history. It's complicated to make predictions or prepare for every ramification of the crisis. What's known is that the pandemic is forcing governments and regulators to impose unprecedented health and safety standards on the local, state, and federal level — and many are misaligned and vary depending on geographic location and specific circumstances. Businesses will have to make adjustments to their new way of working and moving forward in a post-pandemic world.
The HR response will differ across businesses and industries. For example, HR teams working in sectors like travel and tourism may need to plan more layoffs, while those working in tech or new-age technology like robotics, face recognition, touchless office access, or remote working technologies may need to hire more people, create a remote working culture, and scale up operations.
Regardless of which industry you're in, it's important to start acting now. Prepare for the issues discussed in this article, look for additional problems specific to your business, and come up with people-first solutions that prioritize the overall health and safety of your employees.