In this ultimate guide to parcel lockers, we will answer all your questions related to this popular and convenient method of package delivery and storage.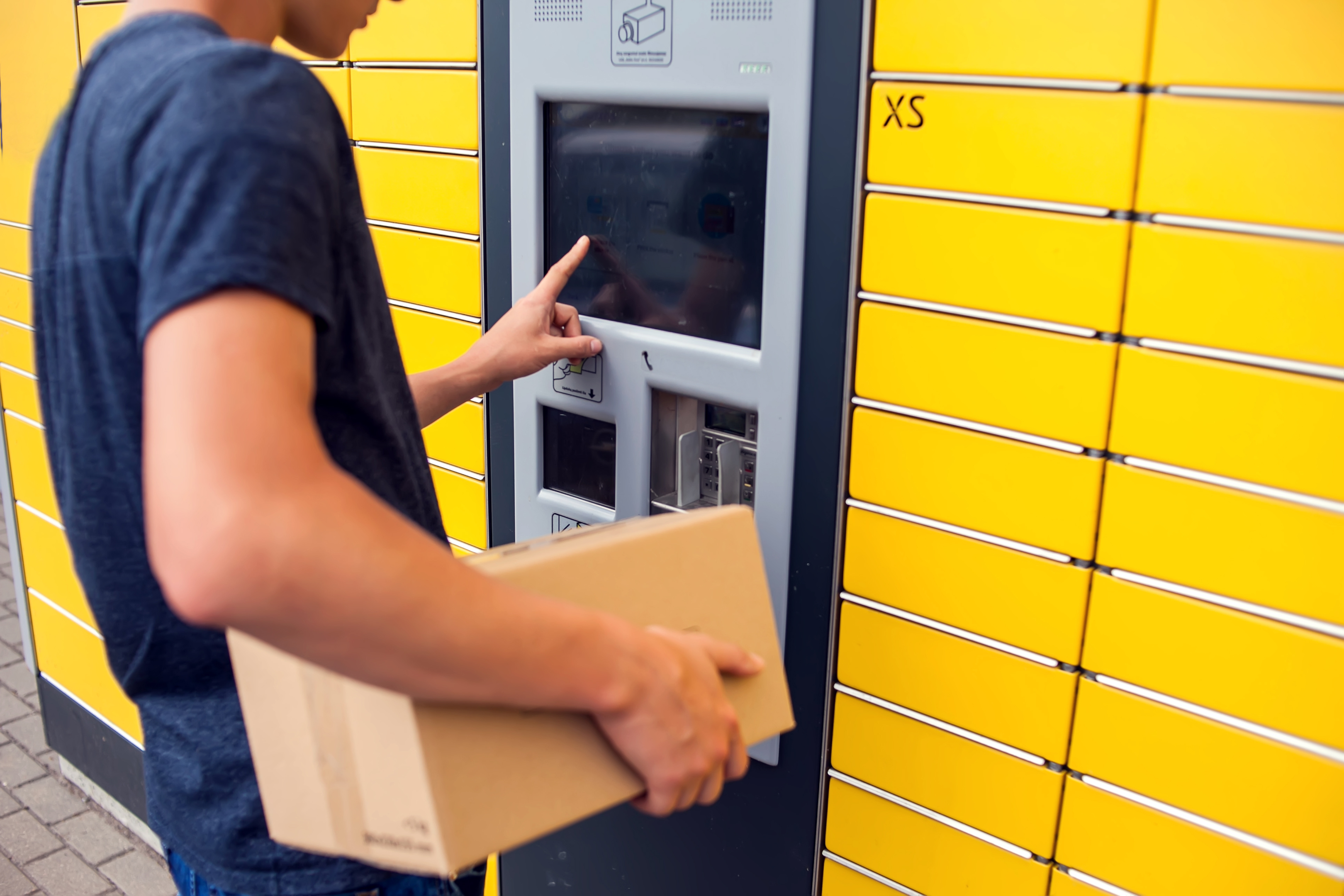 Table of contents
Related Links:
What is a Parcel Locker?
A parcel locker is a secure storage unit used for holding packages and deliveries for individuals. Parcel lockers can be located inside apartment buildings or at a nearby USPS center.
What is a USPS Parcel Locker?
USPS utilizes large parcel lockers to store items that do not fit inside a mailbox. For example, if you have a PO Box at a post office, and you receive a parcel that's too big to fit inside the mailbox, USPS will store it in an alternative parcel locker at that postal service' location and put a key to the parcel locker in your mailbox.
What is an Amazon Hub Parcel Locker? How does it work?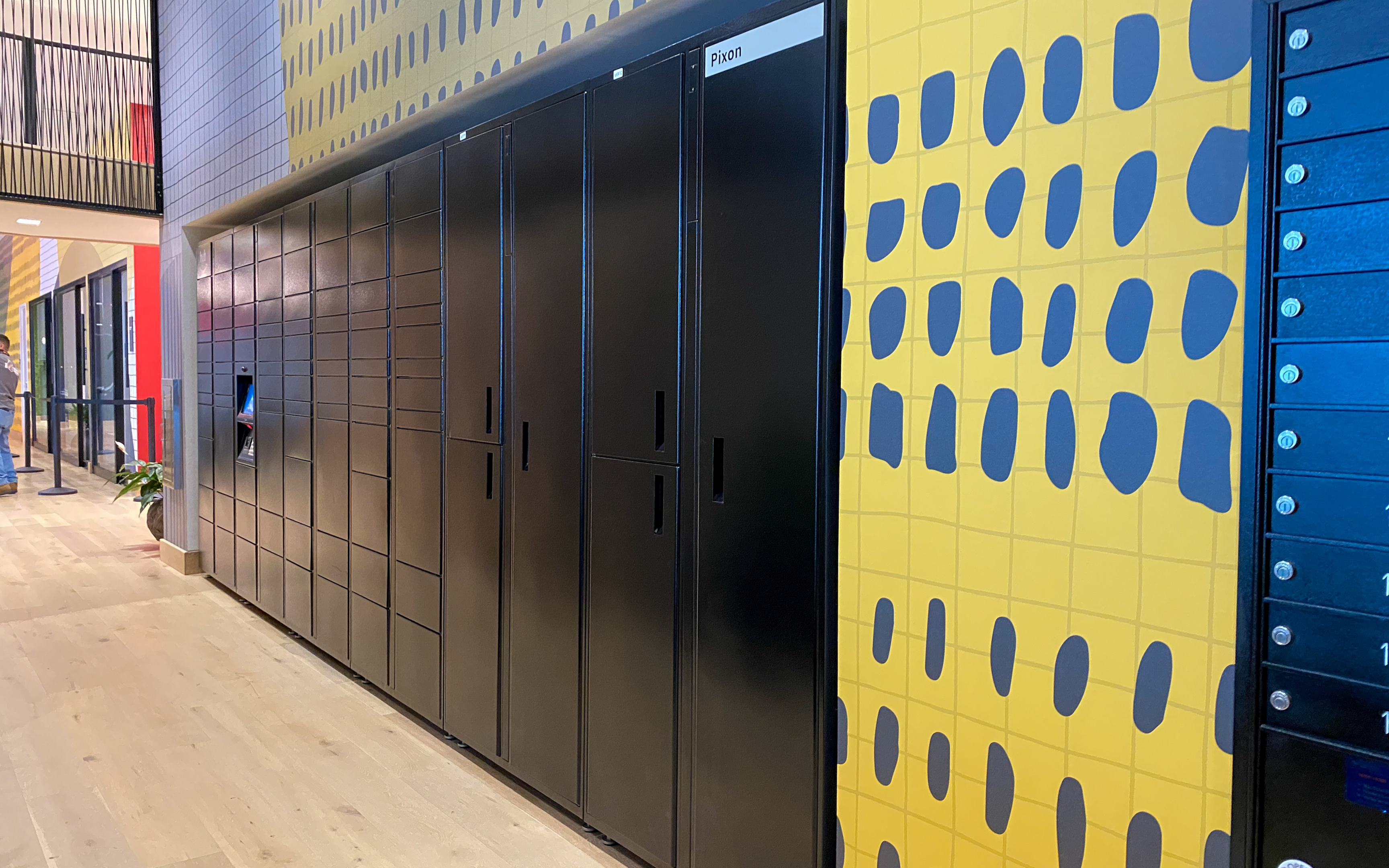 Amazon is the largest delivery company in the US and has its own own package locker system, called Amazon Hub Parcel Locker, that it deploys in apartment buildings for package management. These lockers are used exclusively by Amazon delivery drivers to deliver packages for residents. When a resident orders an item from Amazon, the delivery driver places the item inside a specific bin within the parcel locker. Amazon then sends an email or push notification to the resident with a code to access the locker and retrieve the package.
What is an Automated Parcel Locker?
Automated parcel lockers are designed for both retail stores and apartment buildings and provide a generic system that works for all delivery companies, not just Amazon or USPS. Companies like Parcel Pending, Luxor One, and Package Concierge offer solutions that work across all delivery companies.
What does a Smart Parcel Locker look like? What are some features of a Smart Parcel Locker?
Smart parcel lockers are advanced locker systems for some apartment complexes and commercial buildings with various features to aid in package delivery. Some features of smart parcel lockers include:
Different sizes of parcel bins
Different finish and color options
Indoor vs. outdoor capabilities
Additional overflow space for large packages
Refrigerated areas for food deliveries
Automatic scanning of barcodes and delivery stickers
Photolog of package delivery person and resident
Push notifications and mobile app interface for residents
Integration with package management and property management software
Integration with access control and video intercom systems
By offering these features, smart parcel lockers provide a more secure and convenient way for residents to receive and manage their packages.
In conclusion, parcel lockers have become an essential part of modern living, especially in apartment buildings and large residential complexes. With the rise in online shopping and delivery services, parcel lockers offer a secure and convenient solution for managing packages. Whether it's a USPS parcel locker, an Amazon Hub Parcel Locker, or a smart parcel locker, understanding how these systems work can help you choose the best solution for your building and ensure a smooth package delivery experience for all residents.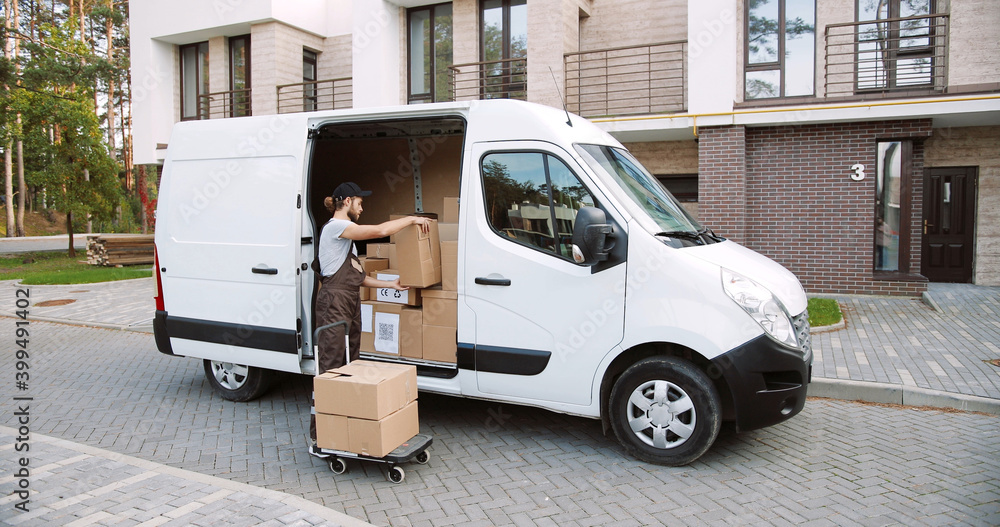 Parcel Locker vs. Mailbox
A parcel locker is different from a mailbox in that it is designed for storing larger items such as packages, clothing, food deliveries, and other items that cannot fit in a mailbox. The mailbox, on the other hand, is simply for storing mail envelopes. USPS and other package delivery companies cannot fit large packages in a mailbox, so parcel lockers are used for that purpose. USPS will use the parcel locker when a package cannot fit in the mailbox, and they will put a key to the parcel locker in the mailbox. Private parcel delivery companies can only use private parcel locker systems that apartment buildings typically install.
Parcel Locker Costs
Private parcel locker costs can vary significantly, with upfront capital costs ranging from $5,000 to $30,000. These costs depend on factors such as the number of lockers, customization options, indoor vs. outdoor functionality, whether the lockers come with overflow drawers, and whether they have a freezing section for food deliveries.
Best Parcel Locker Companies and Manufacturers
The most popular parcel companies include Amazon Hub Locker, Luxor One, Package Concierge, Parcel Pending, and SMIOTA Lockers. Click to learn about each company in more details.
Getting a Parcel Code for USPS
If you receive a notification that USPS has left your package in a parcel locker, look for the key inside your mailbox. The mail person should leave the key in the mailbox so that you can access your parcel locker where your package is stored. A code should not be required to access your parcel locker from USPS. However, you may require a code for a private parcel locker, such as Amazon Hub or Parcel Pending. Typically, these services will send you access code as a notification to your phone via SMS or email when the package is delivered so that you can enter that code on a tablet in front of the parcel locker.
Where Can I find the Parcel Locker Key?
If USPS has left your package in a parcel locker, the key will be in your regular mailbox. Since the parcel cannot fit inside the mailbox, they put the package inside a separate parcel locker and then put the key to that locker in your mailbox.
Popular Parcel Locker Manufacturers
Amazon Locker for apartments, Parcel Pending, Luxor One, SMIOTA, and Package Concierge are some of the most popular parcel locker manufacturers.
Difference Between Parcel Lockers, PO Boxes, and Mailboxes
A parcel locker is a large storage area that could either be dedicated to USPS, dedicated to Amazon drivers, or utilized by all kinds of delivery companies as a shared parcel locker. Your mailbox is just the small box that stores your mail. A PO Box is a mailbox that you can purchase at the post office, in case you would like to receive mail at the post office instead of at your home. A PO Box is also used when you don't have a good address to receive mail at. If you are expecting a package that gets delivered to a PO Box and it does not fit in that box, USPS will store that in a parcel locker, typically in the same location, and they will put a key to the parcel locker in your PO box.
More Details About Amazon Parcel Locker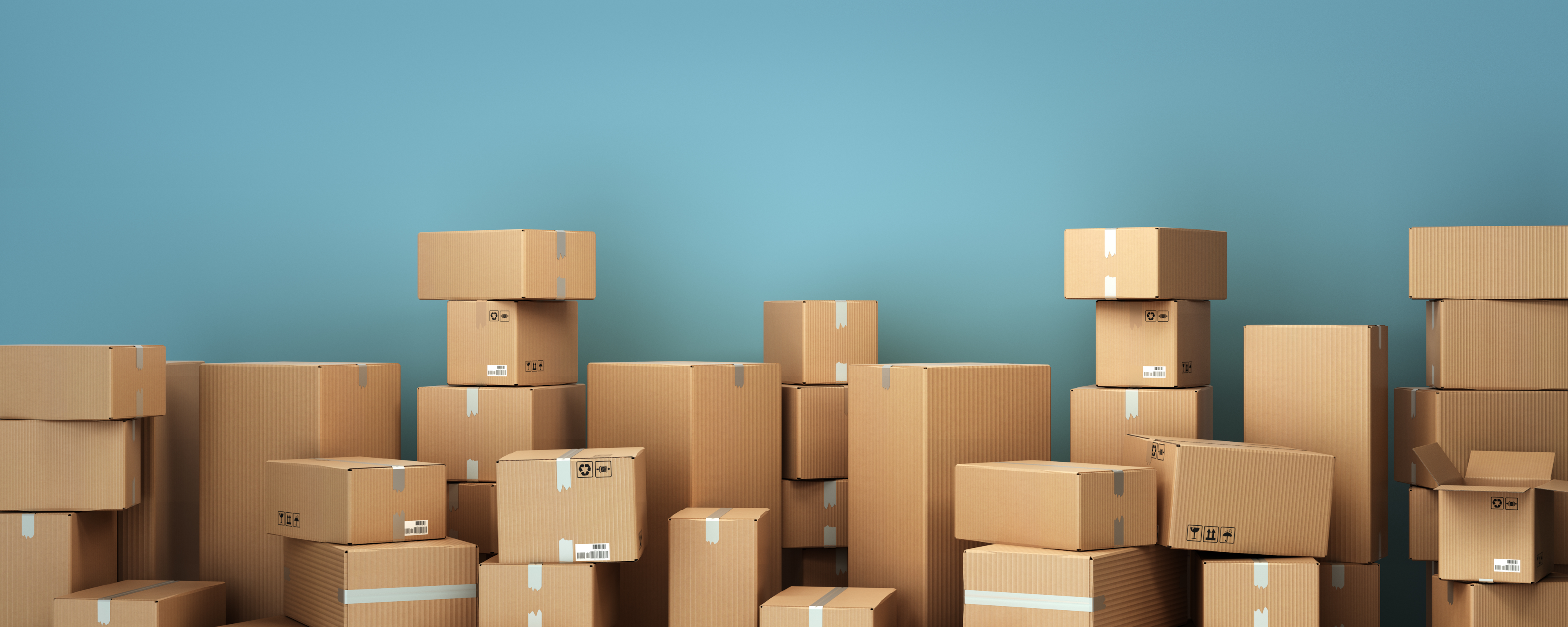 The Amazon Parcel Locker, also known as Amazon Hub Locker, is a feature and service provided by Amazon. As the largest e-commerce company in the US, Amazon deals with package management and package theft issues constantly. As a result, they have rolled out Amazon Hub Lockers in different buildings. These parcel lockers work and can be deployed free of charge, which is a significant benefit. However, the biggest drawback of the Amazon Locker Hub is that it only works with Amazon, so you still need a solution for USPS, FedEx, UPS, and every other type of delivery. Since there is limited space inside a building hallway, it's essential to consider the pros and cons when choosing the right parcel locker system and not just rely on Amazon Hub Lockers for all your package management needs.
How Amazon Hub Lockers Work
When a customer orders a package from Amazon, they can choose to have it delivered to an Amazon Hub Locker if one is available in their building or nearby. The delivery driver will then place the package in an available locker compartment. Once the package is securely stored, the customer will receive a notification via email or the Amazon mobile app containing a unique pickup code.
To retrieve the package, the customer simply needs to enter the pickup code at the Amazon Hub Locker touchscreen interface. The corresponding locker compartment will then open, allowing the customer to collect their package.
Advantages of Amazon Hub Lockers
Security: Amazon Hub Lockers provide a secure method of package delivery, reducing the risk of theft.
Convenience: Customers can retrieve their packages at their convenience, without having to worry about missed deliveries or scheduling pickups.
Availability: Amazon Hub Lockers are available 24/7, making it easy for customers to access their packages at any time.
Free installation: Amazon provides the lockers at no cost to the property owner or manager, making it an affordable solution for package management.
Disadvantages of Amazon Hub Lockers
Limited compatibility: Amazon Hub Lockers only accept deliveries from Amazon, so customers still need a solution for packages from other carriers.
Space constraints: Large buildings with many residents may require multiple locker systems to accommodate all package deliveries, potentially taking up valuable space in common areas.
Maintenance: Property managers may need to address any issues with the lockers, such as malfunctions or vandalism.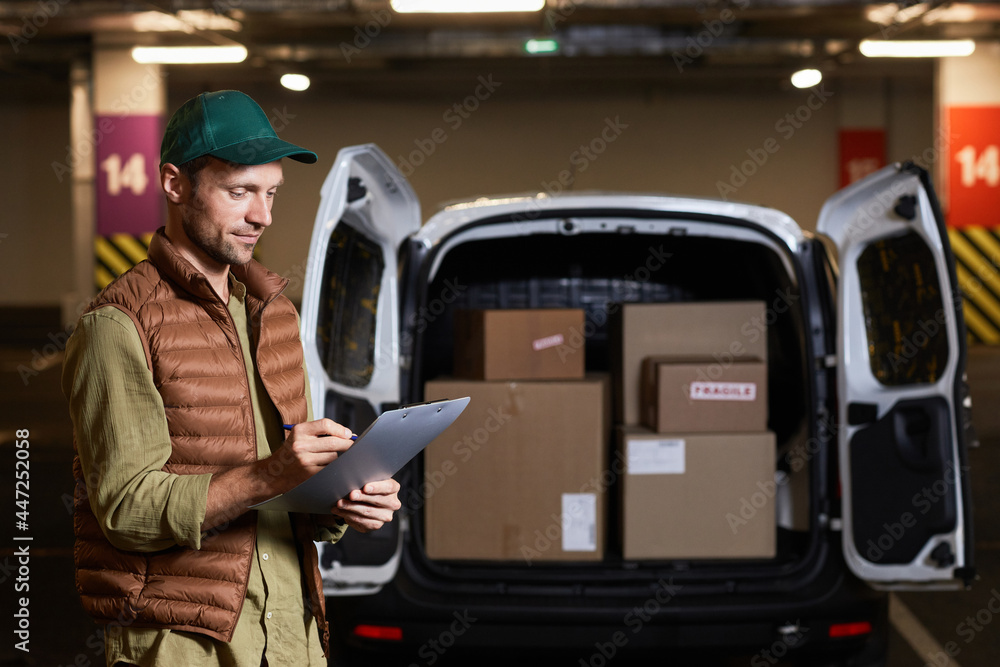 Commonly Asked Questions
My package was delivered in the USPS locker – what does that mean?
When your USPS tracking says "Delivered, Parcel Locker," it means your package has been placed in a secure parcel locker, most likely because you live in an apartment complex or a building with a shared mail area. The USPS delivery person has left a key in your mailbox, which you can use to open the designated parcel locker and retrieve your package. If you do not live in an apartment complex or building with shared mail areas, you should contact your local post office or the company you ordered from to notify them that you did not receive your package, as it may have been delivered to the wrong address.
Why did USPS Put my Package in a Parcel Locker
USPS puts packages in parcel lockers when the package is too large to fit into your mailbox. By using a parcel locker, USPS' delivery personnel can securely deliver your package without leaving it outside or in an unsecured location.
How long will USPS keep my package in the parcel locker?
The local post office determines how long a package can stay in a USPS parcel locker. Generally, they will keep it there for up to 10 days before returning it to the sender. International packages may be kept in parcel delivery lockers for up to 15 days. Some post offices may only keep packages in parcel lockers for 5 days, so it is essential to pick up your packages promptly.
How to Get Packages Delivered to a Parcel Locker and Retrieve it?
When you order something online and have it delivered to your home address, the delivery driver will be instructed to leave the package in the parcel lockers if they are available. They will go to the electronic parcel lockers first, scan the package, and place it in an open parcel locker bin. For private parcel lockers, you will receive an email or SMS informing you of the package's delivery, which will contain a 4 to 6-digit code to retrieve the package. If it's a USPS parcel locker, a key will be left in your mailbox, which can be used to open the parcel locker.
How long are Packages Storaged in Parcel Lockers?
USPS may leave your package in a parcel locker for 5 to 10 days before returning it to the sender. Apartment buildings and property management companies might decide to remove packages from lockers and place them outside if they run out of space, making the packages vulnerable to theft.
Can UPS and FedEx Deliver to Parcel Lockers?
UPS and FedEx, as private delivery companies, can deliver to private parcel locker companies such as Luxor One, Package Concierge, and Parcel Pending. However, they cannot deliver to USPS parcel lockers or Amazon Hub lockers.
Upgrade Your Building Security
Get in touch with a Swiftlane specialist for more information on the best access control and video intercom solution for your building.