SmartRent is an enterprise smart home automation company that provides software and hardware solutions to property owners, managers, and homebuilders. Their products aim to simplify property operations and enhance the resident living experience with seamless connectivity, integrating a variety of smart home hardware and cloud-based enterprise software. SmartRent's offerings include Smart Apartments, Access Control, Parking Management, Self-Guided Tours, Community WiFi, and Asset Protection.
Table of contents
Suggested Posts: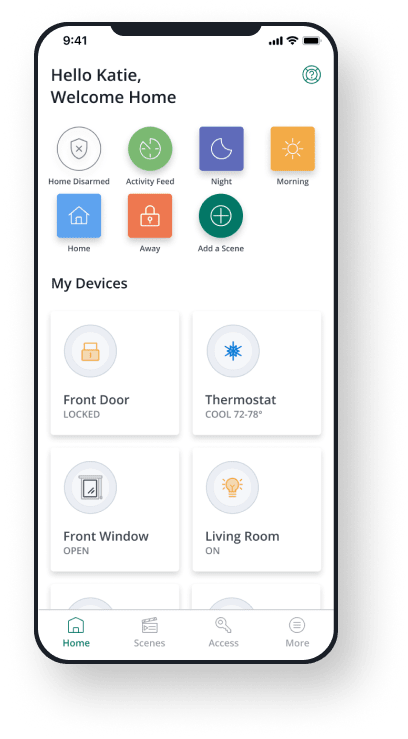 The company's solutions cater to various types of housing, including Build-to-Rent, Multifamily, Single Family, and Student Housing. They also offer a range of compatible smart devices from top manufacturers, such as Smart Hubs, Smart Locks, Smart Thermostats, and Smart Sensors. SmartRent's platform integrates connected smart devices with most property management and CRM tools, making it easy to switch to smart without overhauling existing systems.
As of March 13, 2023, SmartRent's platform is trusted by 15 of the top 20 property owners and has been implemented in over 500,000 smart units and homes across 3,800+ connected communities, with over 2 million connected devices.
Smartrent Products
SmartRent offers a comprehensive range of smart home products and solutions for property managers and homeowners. These solutions are designed to enhance efficiency and convenience for users while providing seamless integrations and a unified management interface.
Some of the key solutions provided by SmartRent include:
Self-Guided Tours: Allows for contactless touring options for prospective residents, extending tour hours and increasing tour volume.
Smart Parking: Alloy Parking is a seamless parking space database that helps track assigned parking spots, configure guest spots, and implement parking enforcement processes.
Access Control: A cloud-based access control system for commercial and multi-tenant properties that protects building entry, common areas, and amenity spaces.
Smart Apartments & Homes: Customized smart home solutions for multi-tenant buildings, rental properties, and homebuilders.
Connected Communities: Combines SmartRent's product ecosystem to remotely manage entire portfolios from one, enterprise-level platform.
Community WiFi: Provides dedicated network connectivity for hub devices in new construction or retrofit communities.
Integrations: SmartRent products integrate with property management software, CRMs, voice assistants, and other software and hardware partners.
Asset Protection: IoT-connected smart home devices provide real-time alerts in instances of emergencies.
SmartRent's solutions offer increased revenue, asset protection, vacant management, and operational savings. The Community Manager software enables owners, operators, and managers to administer and configure community settings through web and mobile applications. The platform with one user friendly interface is scalable, allowing users to add products and integrations while managing their data from a single interface.
Smartrent Hardware Devices
SmartRent offers a variety of smart home device hardware options that are fully integrated and compatible with their platform. Some of the key hardware options include:
Smart Hubs: Connect smart home devices to the SmartRent software, allowing users to remotely update multiple device settings from one app.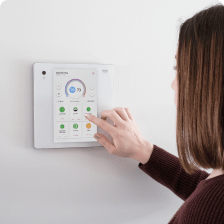 Locks & Lock Boxes: A selection of smart locks and smart key boxes for home and common area entry doors, customizable to your community's specific needs.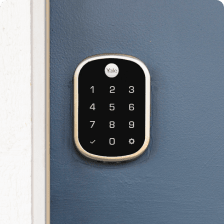 Thermostats: Programmable thermostats for various HVAC systems, including forced air, radiant, and heat pump systems.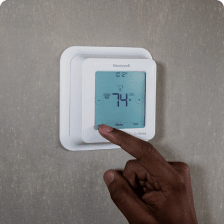 Sensors: Leak, parking, contact, and motion sensors used to proactively monitor and protect community property.
Smart Plugs: Automate lights, fans, or other small appliances with smart plugs.
Switches & Dimmers: Upgrade lighting in apartment units and homes with smart switches and dimmers.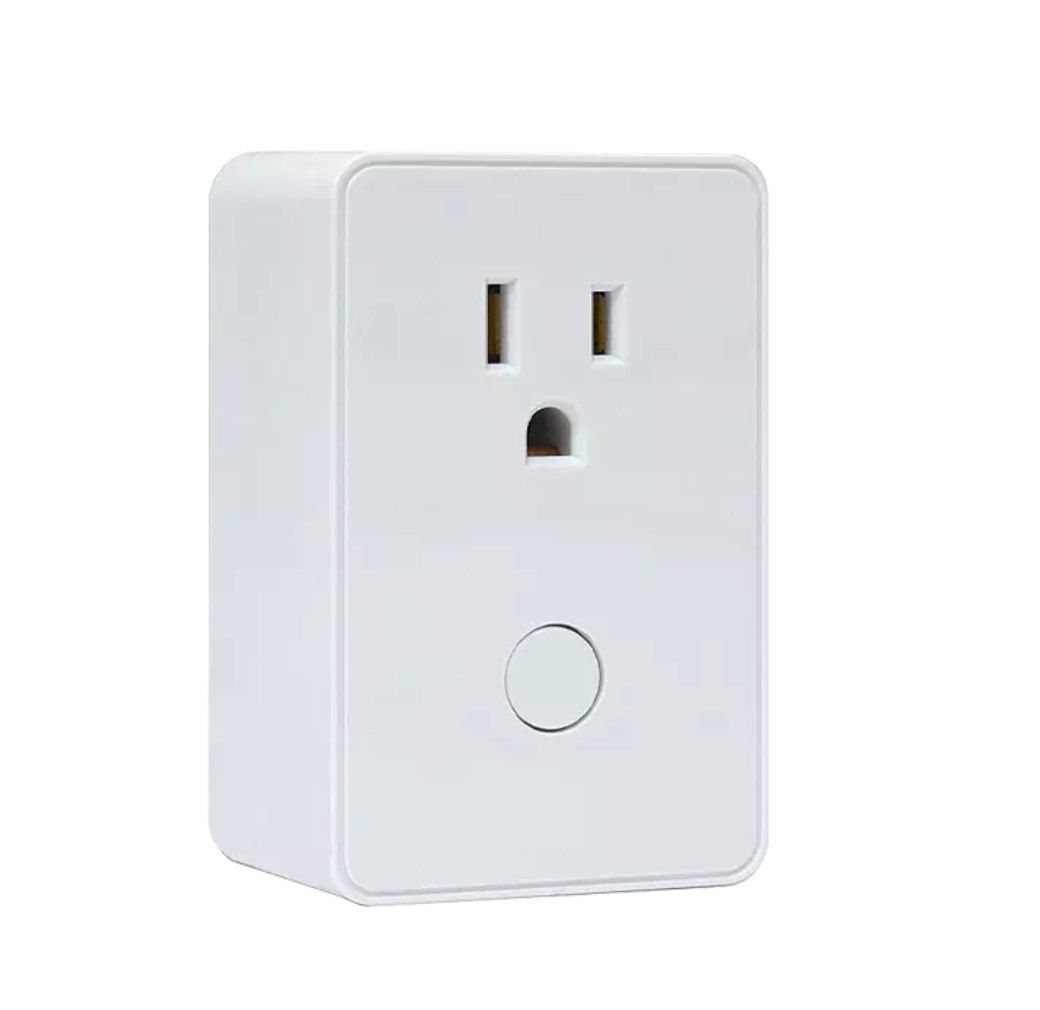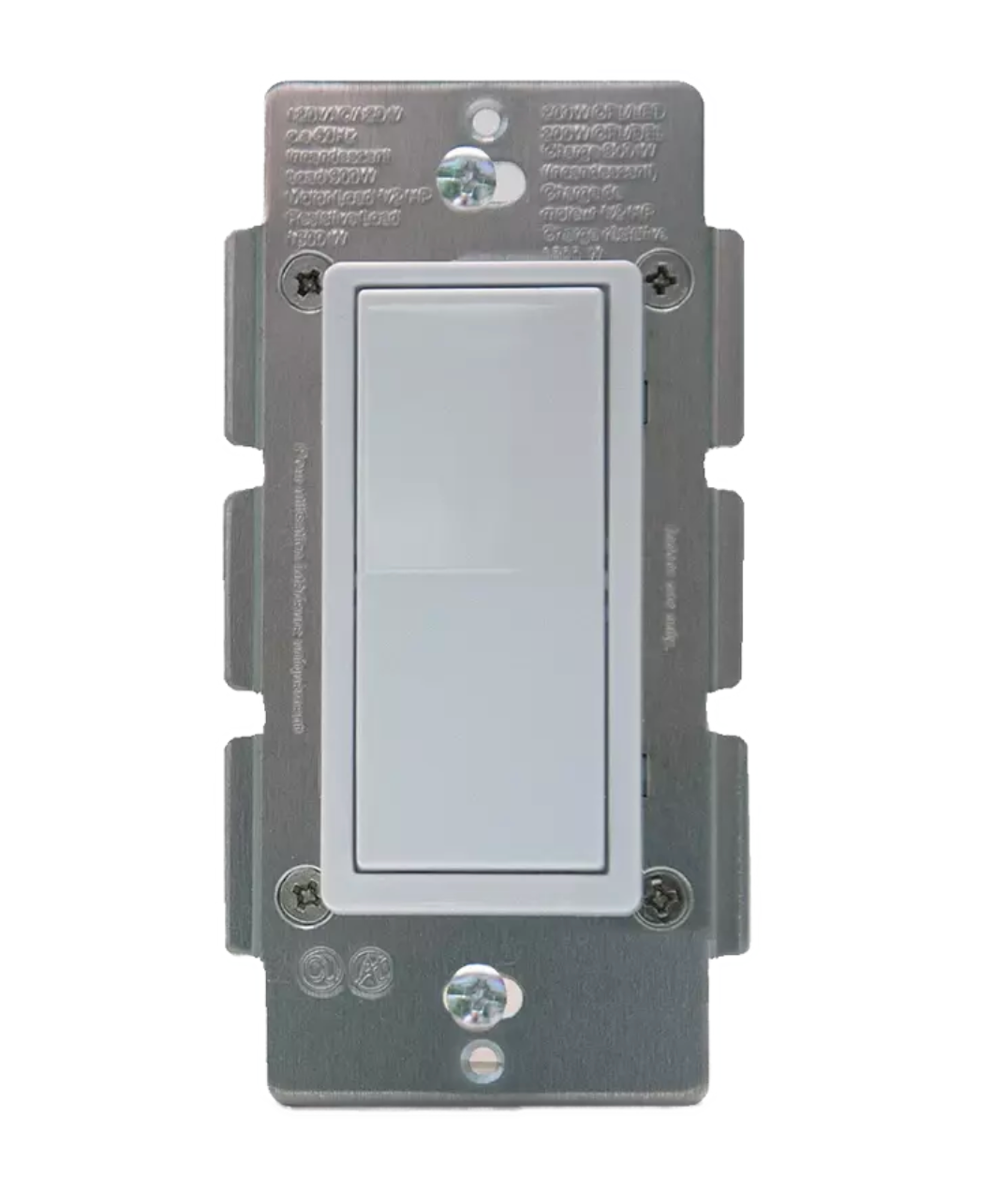 Readers: Compatible readers, panels, and boards for access control solutions.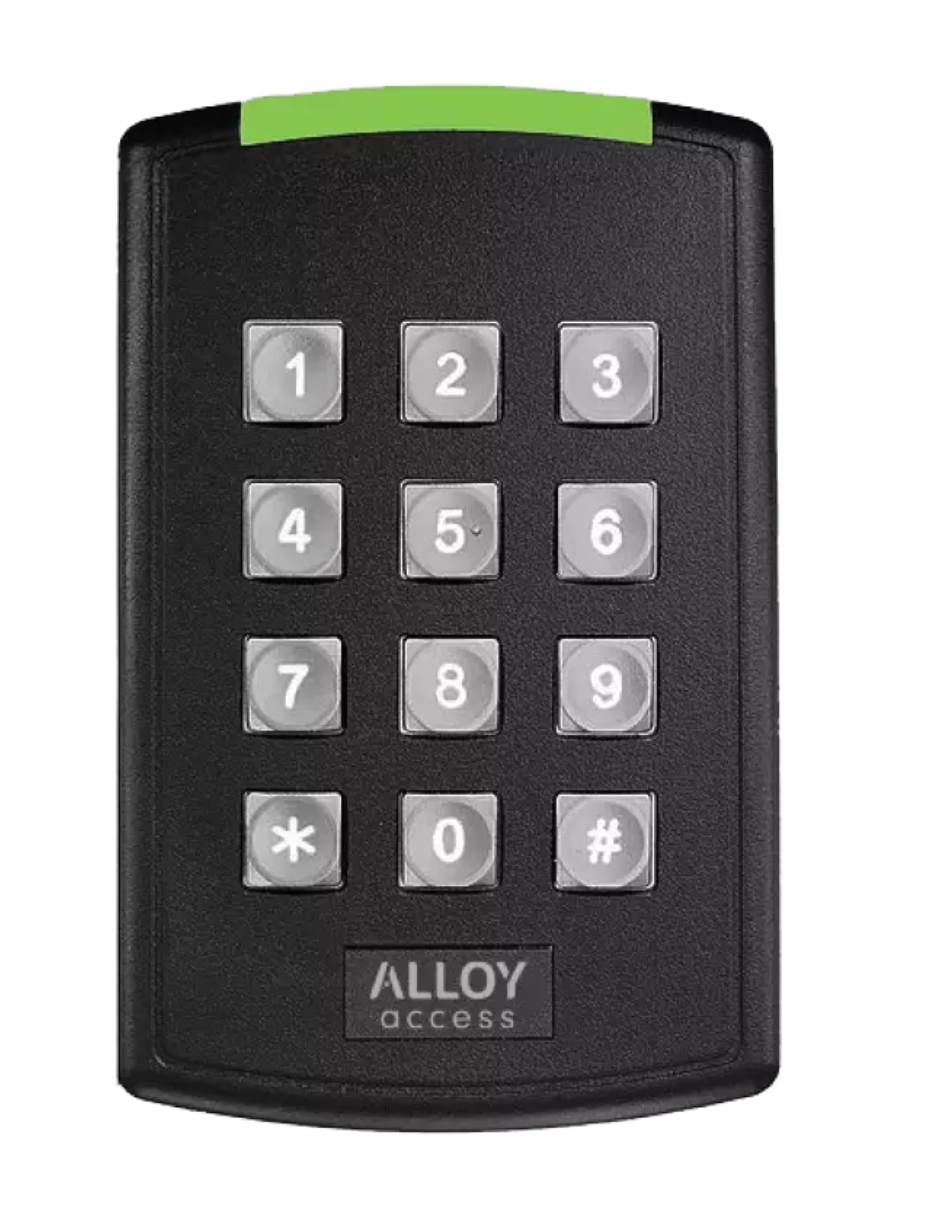 SmartRent's scalable smart home community solutions allow property managers to remotely manage and control entire communities and manage connected smart devices from one enterprise-level dashboard. A connected community combines in-unit smart home technology with access control systems and smart parking platforms, all managed remotely using the core software platform, SmartRent Manager. The web-based Community Manager software integrates with popular property management, customer relationship management, and other third-party software.
The connected community solutions also cover gate and amenity entry, parking management, unit access, asset protection, energy-saving thermostats, and community WiFi. These features provide a comprehensive approach to creating a smart home community that enhances efficiency, smart home automation system,, and revenue opportunities.
Alloy Access: Access Control for Multifamily
Alloy Access is a cloud-based access control system that offers touchless and scalable access solutions customized for every community. It provides a frictionless platform to protect communities and assets using control panels provide access codes, smart access locks, and intercoms. Integrations with property management software and customer relationship platforms keep data centralized and organized.
Key Features of Alloy Access:
Flexible Options: Customize access methods for each entry point, including perimeter doors, amenity spaces, garages, and more, for residents, employees, and visitors.
Seamless Access Credential Creation & Removal: Integrated with property management systems for easy management, addition, and removal of access credentials. Users can also monitor visitor logs.
One Access Control Management Platform: Cloud-based solution eliminates the need for expensive on-site networking equipment and allows facility managers to monitor the system from any internet-connected device.
Self-Guided Tours: Alloy Access enables easy implementation of self-guided tours, allowing prospective residents to tour properties at their convenience without a leasing agent present.
Hardware and Devices:
Alloy Access is compatible with a variety of hardware devices, providing extensive control over entry doors and amenities. Some of the devices include:
HID Mercury Access control boards: A versatile and reliable access control solution that can be customized to meet specific security requirements.
Yale Assure and NexTouch Smart Locks: Advanced smart locks that provide secure access control for various entry points.
Igloohome Smart Padlocks: These padlocks enable secure self-guided tours, allowing prospective residents to access specific areas of the property during their tour.
WaveLynx Card Readers: High-quality card readers that facilitate secure access control in residential and commercial buildings.
By utilizing Alloy Access and its range of compatible hardware devices, communities can create a secure, connected, and flexible access control environment for residents, employees, and visitors alike.

SmartRent's Self-Guided Tour Platform
SmartRent's self-guided tour platform enables prospective renters and homebuyers to safely and autonomously tour properties without the need for a leasing or sales agent. This platform empowers users to continue their search for their next home using a web-based, self-guided tour experience that saves time and money.
How it works:
Prospects can schedule a tour at their convenience through the platform.
Upon arrival, they can use a QR code or Tour Now feature to begin their self-guided tour.
The platform grants access to the community and units using various hardware devices, such as access readers, smart locks, lockboxes, and Bluetooth-enabled locks.
Optional add-ons like sensors, video doorbells, and cameras enhance safety and user experience.
Value:
Faster leasing: Multiple tours can occur simultaneously, leading to more prospects and faster leasing.
Flexible showing hours: 20% of prospects prefer touring outside regular leasing hours. Self-guided tours allow for extended showing hours without additional staff.
Maximized staff efficiency: Leasing agents and property managers can focus on higher-priority tasks without constant interruptions from touring.
Actionable data: Real-time data on tour duration helps with following up with prospects and moving the leasing process forward.
Example Walkthrough:
A prospective tenant schedules a tour online using SmartRent's platform. They arrive at the property, scan a QR code or use the Tour Now feature to initiate the tour. Access is granted using hardware like access readers or smart locks, allowing the prospect to explore the property and units without staff interaction. The platform tracks the prospect's tour duration and provides real-time data for follow-up and leasing purposes.
Safety measures like geolocation services and interactive mapping capabilities through Engrain partnership ensure a secure touring experience. The platform is hardware-agnostic, allowing for seamless integration with various access devices, and can be set up quickly, with communities offering self-guided tours in as little as 48 hours.
Types of SmartRent Smart Solutions
SmartRent offers a variety of smart solutions for multifamily communities, including smart parking, community WiFi, and Alloy Access for access control.
Alloy Parking: A smart parking solution designed specifically for the multifamily industry. It provides real-time parking data with sensors, parking enforcement, integrated interactive maps, a single source of truth parking database, guest parking management, and resident parking management. When combined with Alloy Access, it offers seamless integration for parking and access control.
Community WiFi Solutions: SmartRent Community WiFi delivers seamless, secure connectivity across properties, providing a reliable connection and better overall experience for both residents and site teams. The benefits for residents include fast, secure, and reliable internet, quick setup, no equipment fees, and 24/7/365 support. For owners and operators, Community WiFi increases Net Operating Income (NOI), saves money on future connectivity updates, offers end-to-end white-glove implementation, and provides 24/7/365 site team support.
Alloy Access: A cloud-based access control system for multifamily and commercial buildings, offering touchless and scalable access solutions customized for every community. Alloy Access provides flexible options for access methods, seamless access credential creation and removal, a single access control management platform, and self-guided tours. It also supports various hardware devices, such as readers, intercoms, and BLE locks, making it suitable for both existing buildings and new constructions.
Smartrent solution for single-family rentals
SmartRent offers smart home solutions for single-family rentals, simplifying the leasing and management of multiple rental properties using IoT connected devices for remote management. The single-family rental solutions provided by SmartRent include:
Self-Guided Tours: Allows prospective renters to tour single-family rental homes at their convenience, promoting faster leasing and reduced vacancies.
Smart Home Automation: Offers asset protection, risk management, and an improved living experience for single-family rental owners, operators, and residents.
Benefits of Smart Home Automation in single-family rentals:
Manage all devices across all homes in one app
Single Sign-On for seamless staff on/off boarding
Regional level settings
Mobile access to all homes
Real-time alerts & tour notifications
Additional benefits include vacant management to lower utility costs for unoccupied homes, asset protection to prevent damages and costly repairs, and increased rent due to the added value of smart home solutions.
Q: What is SmartRent used for?
A: SmartRent is a provider of smart home automation and self-guided tour solutions for rental communities, for-sale homes, and commercial properties. It enhances property management efficiency, increases property value, and improves the living experience for residents.
Q: What are SmartRent locks?
A: SmartRent locks are smart access devices, such as smart locks and lockboxes, that provide secure and convenient access to communities and units for residents, staff, and prospects during self-guided tours.
Q: What does an Alloy home do?
A: An Alloy home is a smart home equipped with SmartRent's Alloy Access control system. It provides seamless, customizable, and touchless access solutions for every community, integrating with various smart devices and property management systems.
Q: How do you use an Alloy home thermostat?
A: An Alloy home thermostat is a smart thermostat integrated into the SmartRent ecosystem. To use it, you can control the temperature settings through the SmartRent app, set schedules, and monitor energy usage.
Q: What is a smart apartment?
A: A smart apartment is a living space equipped with smart home technology and devices, such as smart thermostats, smart locks, and smart lighting, that can be remotely controlled and monitored through a centralized app or platform.
Q: What are the disadvantages of a smart thermostat?
A: Disadvantages of a smart thermostat may include higher upfront costs, potential compatibility issues with existing HVAC systems, and privacy concerns related to data collection and usage.
Q: What are the advantages of a smart thermostat?
A: Advantages of a smart thermostat include increased energy efficiency, cost savings, remote control and monitoring, and integration with other smart home devices.
Q: What is a hub for SmartRent?
A: A hub for SmartRent is the central device that connects and communicates with all other smart devices in the SmartRent ecosystem, enabling remote control, monitoring, and automation of smart home features.
Q: What is an Alloy hub?
A: An Alloy hub is the central device within SmartRent's Alloy Access system, connecting and managing smart access devices and other smart home components.
Q: What is a smart rent lock?
A: A smart rent lock is a smart lock used in the SmartRent ecosystem, providing secure, convenient access to rental communities and units for residents, staff, and prospects during self-guided tours.
Q: Do smart locks deter burglars?
A: Smart locks can help deter burglars by offering enhanced security features, such as remote monitoring and access control. However, no security solution can guarantee complete protection.
Q: Do smart locks void insurance?
A: Smart locks typically do not void insurance. However, it is essential to check with your insurance provider and select smart locks that meet their requirements for coverage.
Q: What does Alloy SmartHome do?
A: Alloy SmartHome is a part of SmartRent's ecosystem that provides smart home automation and access control solutions for residential and commercial properties, enhancing convenience, security, and efficiency.
Q: Is SmartRent the same as Stratis?
A: No, SmartRent and Stratis are different smart home technology providers. Both companies offer smart home automation and access control solutions for residential and commercial properties, but they have separate platforms, products, and services.
Have Questions?
Get in touch with our team to learn more about what Swiftlane can do for you.